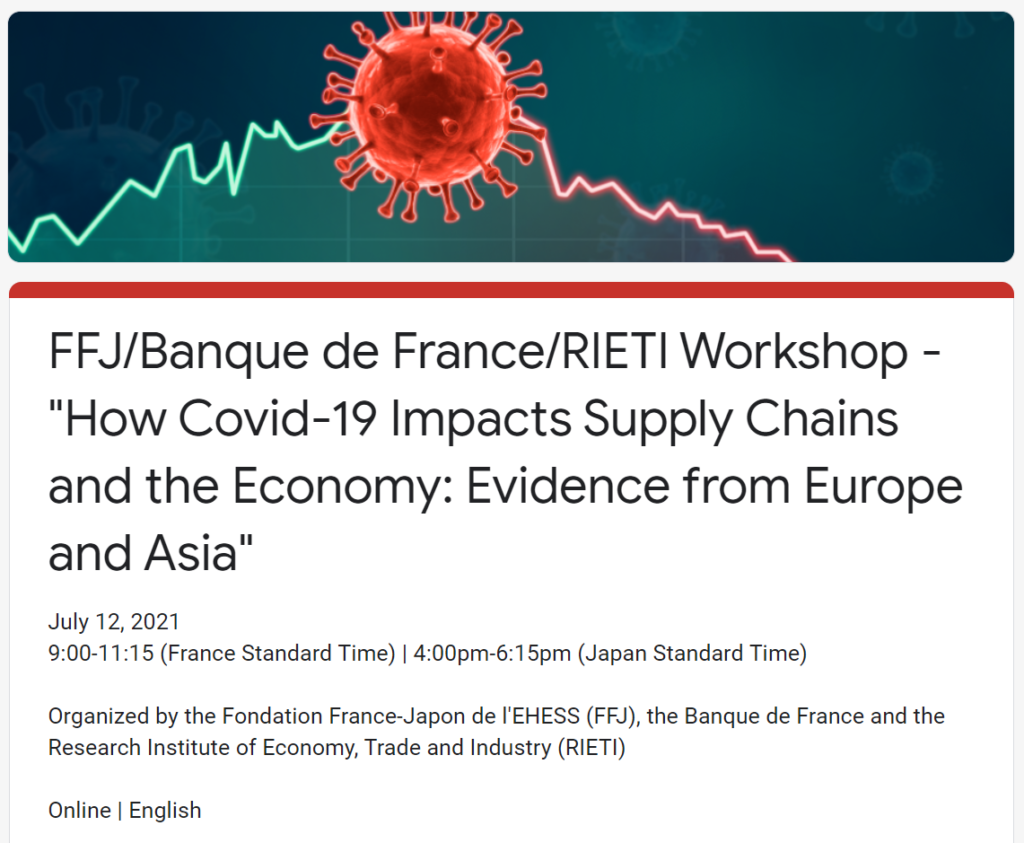 Prof. Inoue will have an invited lecture at a seminar "How COVID-19 Impacts Supply Chains and the Economy: Evidence from Europe and Asia", cosponsored by the Banque de France and RIETI.
The title of his presentation is "Supply Chains and the Economic Effects of Lockdowns".
You can apply for the seminar from the link below.

RIETI – How COVID-19 Impacts Supply Chains and the Economy: Evidence from Europe and Asia
The COVID-19 crisis has walloped the world economy. Fear of infection prevented consumers from engaging in face-to-face transactions. Uncertainty restricted investment. Lockdowns reduced output in many regions. How do policies that restrict production in one region affect downstream firms in other r…
posted by Emiri Sugata